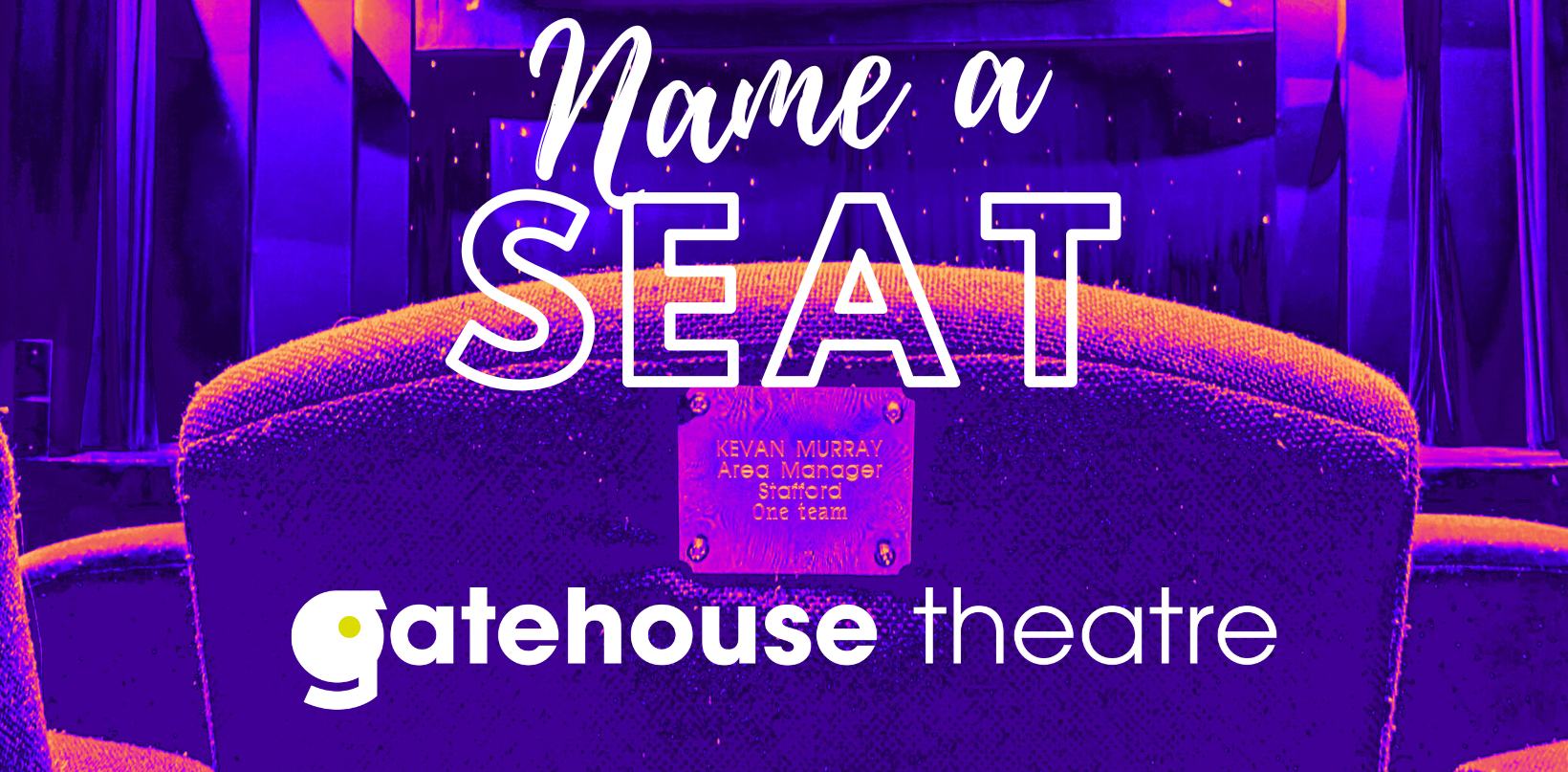 It's time to take your seat at the Gatehouse for the next 10 years, with our new 'Name a Seat' programme.
Whether you're looking for the perfect gift for a loved one, mark a special moment, say thank you to a friend, or honour a fellow theatre-lover, naming a seat in the main auditorium is the perfect memento of happy hours spent at the Gatehouse down the years.
Your support will make a big difference and help towards projects including our Gatehouse Youth Theatre groups, which give local youngsters their first taste of theatre, our Dementia Friendly Classic Film Afternoons, or our ongoing support for local community groups.
It won't guarantee you'll be able to book the seat for every show, but you'll be part of the furniture in more ways than one!
Simply choose what you'd like to say on your specially-engraved metal plaque and we'll proudly display it on a seat of your choice for the next 10 years.
Donations start at £150 for one seat or £250 for two (although you can donate as much as you like above those amounts).
You will also receive a downloadable Certificate of Thanks and a picture of the plaque in place (we will also happily arrange a visit to the theatre for you to grab your own photo).
So name a seat today – and there'll always be a part of you at the Gatehouse.
Simply contact the Box Office on 01785 619080 for details or call in for a chat about naming YOUR seat.