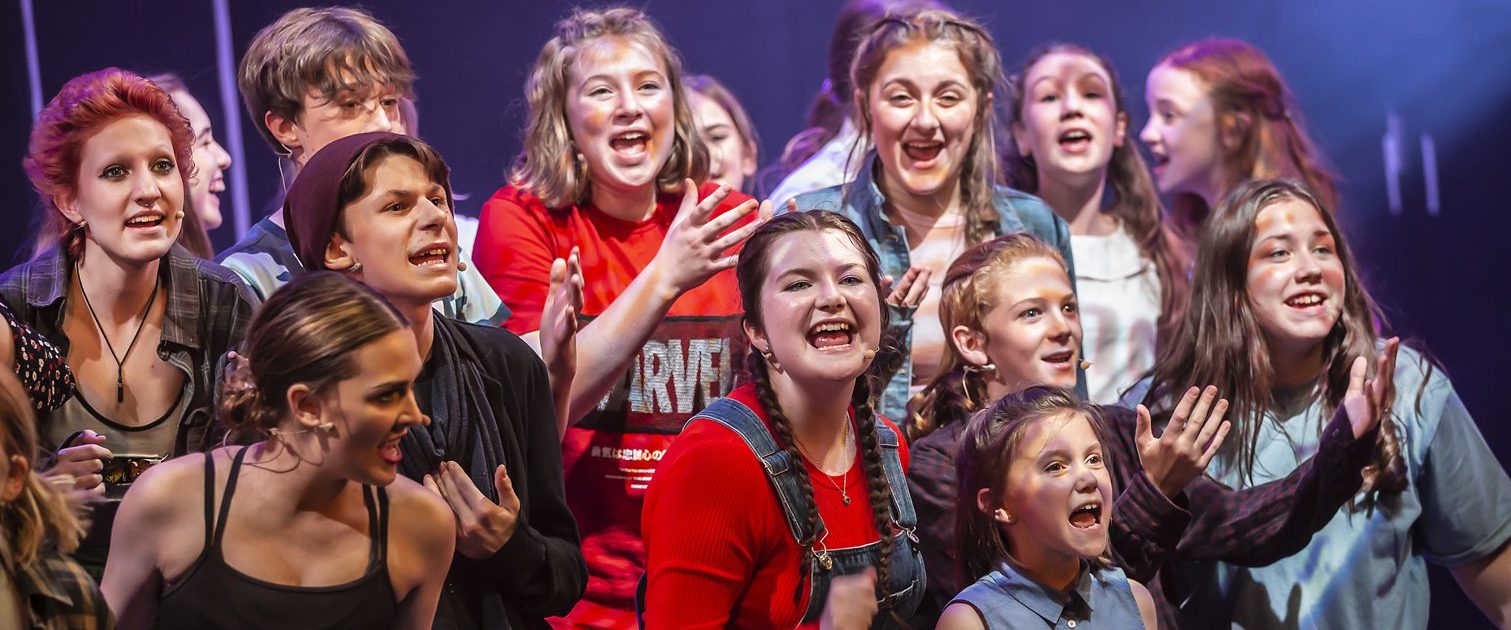 This year marks the 40th anniversary of the Gatehouse Summer School, which began way back in 1982. 😃 
This year, we will be presenting the magical, musical mayhem of RETURN TO THE FORBIDDEN PLANET. 
No experience is necessary and it's a fantastic opportunity to work with a professional director, culminating in two shows in the main Gatehouse auditorium.
If you've ever w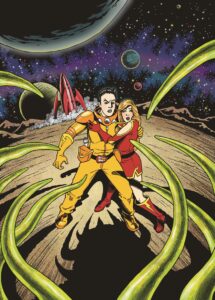 anted to take to the stage, this is the perfect first step.
Places are still available and we are especially looking for musicians. After all, the rock and roll on this forbidden planet is out of this world! 😀
Project dates – Monday, August 1 to Saturday, August 20
For further information, call 01785 619080 or email alison.young@freedom-leisure.co.uk
What is the Gatehouse Youth Theatre?
The Gatehouse Youth Theatre is a Youth Theatre Company based at The Gatehouse Theatre that works with young people aged between 7 and 21 across Stafford. We work with professional staff to create and produce a broad range of high quality theatrical experiences. The most important aspects of our work are the teaching and learning of theatre skills and the personal development and growth of every member. We create work in a professional, nurturing environment. Our main focus is working as an ensemble – working together as a company.
General Information: Who's Who?
Nicholas Earnshaw – Director / Georgina Briggs – Director /  Denise Tomlin & Alison Young – Administrators / Charlotte Homer – Lead Chaperone
The Gatehouse Youth Theatre Group Times 
Tuesday  6pm – 8.30pm: Musical Group (Aged 12-21yrs)

 

Wednesday 5.15pm – 7.15pm: Junior REP Group (Aged 7-11yrs)

 

Thursday 6pm – 8.30pm: Skills Group (Aged 12-21yrs)

Friday  6pm – 8.30pm: Plays & Writing Group (Aged 12-21yrs)
Each project is run on a term basis and costs approximately £6.20 per week.

This is payable per term or weekly. Extra activities and trips are priced separately.

Concessions are available for young people and families in financial hardship.

 
Who are we? 
The Gatehouse Youth Theatre actively engages and encourages local young people age 7 – 21 from all walks of life.  We involve them in skills development and performance within a professional context. Participants are encouraged to: Discover, Question, Explore, Create, Express, Laugh, Learn, Inspire and Be Inspired. We consult, act and deliver in response to our membership. Young People's voices are not just heard, they are listened to. 
What you can expect from us
Regular workshops in theatre and drama: a place to play, experiment, have fun, acquire new skills, and challenge and surprise yourself.  A

positive welcome for you, whatever your background, style, or beliefs. The chance to be in a Gatehouse Youth Theatre production, either as a performer or as part of the backstage teaAn interesting way to meet like-minded people. Occasional events and activities such as trips, residentials, street theatre, Arts festivals. The opportunity to join The Gatehouse Youth Theatre's creative leadership programme and develop your skills in facilitating groups, running drama workshops, and putting on shows. Organised trips to shows at The Gatehouse Theatre and other regional venues. The opportunity to receive discounts and special offers at the Gatehouse Theatre. The opportunity to creatively develop, explore and share your own work through the Grassroots Studio Events scheme.
From Scratch
Team Building
Social Skills
Building Trust
Ensemble Work

Off The Page
Devising
Script Work
Rehearsals
Moving
Perform

Skill Zone
Learning new skills
Visiting workshops
Trips to theatre
Drama Festival