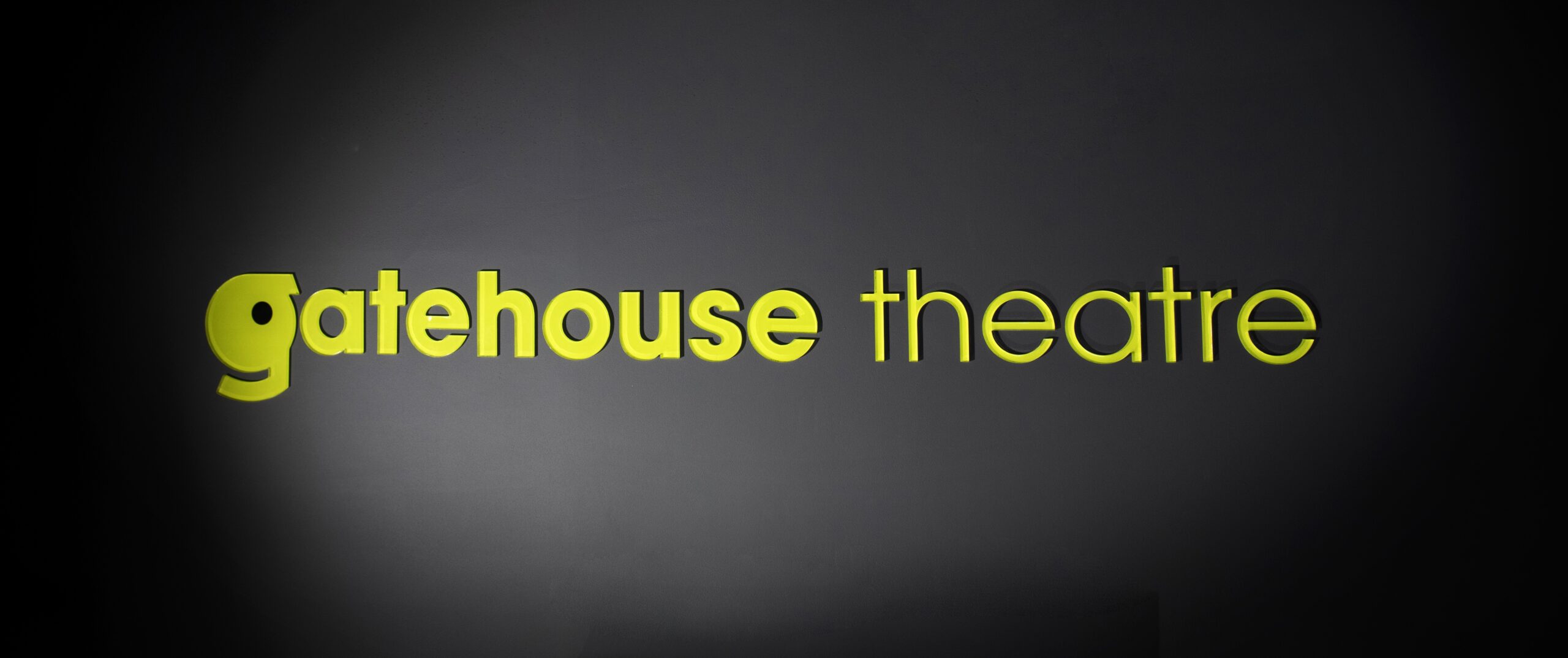 Welcome to the Gatehouse Theatre, the jewel in the crown of Staffordshire's beautiful county town.
We offer a range of touring shows and in-house productions, covering big name acts and top touring companies to home-grown talent and our popular summer school shows.
We also produce the prestigious annual Stafford Shakespeare production, which marked its 30th year last summer with ROMEO + JULIET  in the grounds of Stafford Castle, drawing thousands of visitors from all over the UK and as far away as Australia.
This year, the prestigious production moved to the Gatehouse with the spectacular 'A MIDSUMMER NIGHT'S DREAM', which drew thousands of visitors into Stafford town centre.
We have two performance spaces: the main auditorium, with a seating capacity of 535 and adaptable space of  The MET Studio, which can seat up to 140 guests in a number of configurations.
We also have the Writers' Room, which is perfect for smaller meetings and presentations. It is also available for small exhibitions and semi-permanent displays – the perfect spot for a corporate meeting.
During the day, the theatre houses a smart coffee shop (Mon-Fri 10am-2pm) offering top quality drinks and snacks in a beautiful setting, complete with free upgraded Wi-Fi and USB charging points.
At night, the theatre's bar is the perfect place for a pre-show drink or post-show chat – often with the stars of the production popping in.
You can now book one of our Welcome Packages to reserve a seat in the Writers' Room, along with drinks packages and dedicated serving staff (so no more queueing at the bar!).
The  theatre also houses Stafford's Visitor Information Service, with a touch-screen information centre and helpful staff, where you can find information on regional and national events. Open: Monday to Saturday 9:30am – 5:00pm.
For further information, just give our friendly staff a call on 01785 619080.
We hope to see you at one of our shows or hear from you soon.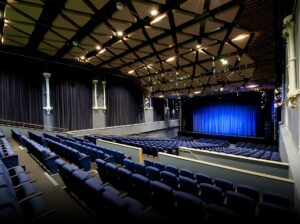 The Gatehouse Theatre is doing an open call to find professional theatre companies, independent producers and individual performers around the UK and beyond who are touring professional shows in 2024 and 2025.
We've been open since 1982 so know a huge number of companies and our team regularly scouts new work. However we, of course, still miss finding out about some amazing shows until it's too late.
If you're a professional theatre company or an independent producer and you'd like us to find out more about your work then we'd love you to get in touch
Visiting Programme Call Out
Every year we programme hundreds of shows and events across a range of theatre spaces – from our front of house piano bar area for 50 people to shows for our 140 seat MET studio and our 535 seat main house theatre.
We've been open since 1982 so know a huge number of companies and our team regularly scouts new work. However, we of course still miss finding out about some amazing shows until it's too late.
Our Venues
We have two venues that w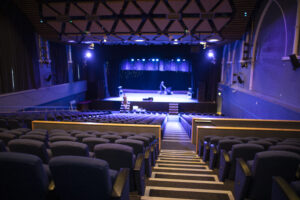 e're mainly booking for; the main Gatehouse auditorium (535 seats) and The MET studio (140 seats).
Both have excellent sound and lighting facilities and generate fantastic atmospheres.
As an organisation we're also interested in small-scale work that could tour and work in other spaces across the region.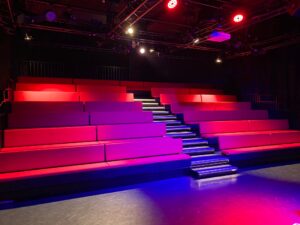 Guidance Notes:
These notes are specific for this call out – we may do other calls in future for community companies, artists, actors, creatives or co-producing.
What we're looking for…
✔ Work that is professionally touring
✔ Companies where everyone is paid at least Equity minimum
✔ Touring in 2023 and 2024
✔ Work that isn't touring but might extend its run to tour to us
✔ New co-producing relationships
✔ All genres… Theatre, music, comedy, spoken word, Evenings With…, burlesque, dance, gig, jazz, family work, podcasts, talks and tribute acts.
What we're not looking for…
✖ Unproduced scripts
✖ Shows currently with no attached creatives
✖ Clairvoyants
✖ Pitches
Please send all submissions to General Manager Gary Stevens C/o gary.stevens@freedom-leisure.co.uk
We look forward to welcoming you to the Gatehouse. Please find technical information for visiting companies on the link below.
Technical specifications for visiting companies
If you need further information, please contact James Bennett on 01785 619080.
Conditions of sale and attendance
By making a purchase at The Gatehouse Theatre ("we", "us" or "our") by telephone, in person over the counter, online via the desktop or mobile website, or via an agency, you are agreeing to these terms and conditions of sale. Your contract for the purchase of tickets is formed as soon as we have processed your payment and will expire immediately after the performance of the event for which you have purchased tickets.
Tickets may not be exchanged or refunded once purchased.
Tickets are exempt from statutory cancellation rights. This means that you are not entitled to cancel your tickets after purchase.
All tickets, prices, concessions and discounts are subject to availability and can be changed and/or withdrawn at any time, without prior notice.
Only one concession or discount can be applied per ticket purchased and cannot be applied retrospectively.
If you have purchased concession seating, proof of concession (for example of age or student status) may be required and must be presented upon request. Registered Unemployment discount is applicable to anyone who receives Jobseekers Allowance or Income Support subject to presentation of proof of eligibility.
Any access requirements must be made known to Box Office staff on booking. This includes, but is not limited to, seats being removed to enable the customer to remain in their wheelchair, wheelchair storage following a transfer, storage of Motability scooters, specific seating (i.e. close to the stage, avoidance of steps, on an aisle).
When tickets are collected at the Box Office, the cardholder may need to present the card that the tickets were booked on as identification (plus a copy of the email booking confirmation for bookings made online). You may also be required to present your photo ID for discounted tickets.
Tickets will only be delivered to the billing address of the debit/credit card holder. If tickets dispatched by post are returned to us as 'addressee unknown' we reserve the right to cancel your booking and make a refund of the ticket price only. Where there is not enough time to deliver tickets by post, we will inform you about the arrangements for collection of your tickets from the Box Office.
Smoking and vaping in all areas of the Gatehouse is strictly forbidden.
Only food and drink purchased on the premises may be consumed in the building.
Mobile telephones and digital watch alarms must be switched off in the auditorium at all times. The use of cameras or recording equipment is strictly forbidden.
In the interests of other patrons, babes in arms are not usually admitted. Exceptions may be made for pantomime and certain children's performances, when prior arrangements should be made with the Box Office.
Due to Fire Regulations, all patrons, including babes in arms, must be in possession of a valid ticket before entering the auditorium. Tickets must be purchased, irrespective of the age of the child.
For the protection of children, on selected performances and at our sole discretion, children and infants may not be permitted to attend. Performances where an age restriction applies are clearly indicated during the booking process. Please ensure that you read all the information that applies to the ticket you are booking, and carry proof of age if appropriate.
The Management reserve the right to refuse admission of the ticket holder to the premises. The Management reserve the right to request the ticket holder to leave the premises and to take any appropriate action to enforce such a request.
Latecomers will not be permitted until after the interval, or until a suitable break in the performance. Latecomers, if admitted, may be required to occupy alternative seats.
The Management may alter or vary the programme, artistes and timings without consultation or compensation.
From time to time the Management may make available special discount offers and further withdraw such offers without prior notice.
Where a performance is cancelled or re-scheduled, we will use our reasonable endeavours to notify you using the details you have provided us with at the time of booking. We cannot be held responsible for any costs incurred by you for travel, accommodation or any other related service as a result of a cancelled performance.
If there is a seating issue, please report this to the Duty Manager.
Changes to the cast for a performance (including any star casting) will not entitle you to a refund.
All performance details and content descriptions are correct at the time of going to print and are subject to change and interpretation.
We are not responsible for the content of any third party website and will not honour any discounts or other offers from third parties which are not present in its own marketing.
All tickets are sold in accordance with the General Data Protection Regulations 2016.
Tickets are not transferable to other shows and cannot be sold, resold or offered for sale by customers. Only tickets purchased via our Box Office or our approved agents are valid for admission. We will cancel any ticket re-sold or offered for re-sale by the buyer for commercial gain and the ticket holder will be refused entry. We will blacklist any buyer if the buyer resells or offers for re-sale any ticket through a secondary ticketing facility as defined in the Consumer Rights Act 2015.
Exchange/Refund Policy
All tickets are non-refundable unless the event is cancelled.
We offer a ticket resale facility, subject to an administration fee and at the discretion of the Box Office. Tickets must be received in a physical format and will only be offered for resale once all other tickets available for the selected performance have been allocated. We are unable to guarantee the resale of tickets once issued back to the Box Office. The Box Office must receive tickets in a physical format before a resale can be facilitated.
Gatehouse Theatre Gift Vouchers are non-refundable. Where payment for a cancelled or rescheduled performance is made in part or in full by a Gift Voucher, you will be issued another Gift Voucher.
We will not be responsible for any ticket that is lost, stolen or destroyed. Duplicates may be issued at our sole discretion.
CONDITIONS OF ATTENDANCE
Anyone wishing to enter the auditorium must be in possession of a valid ticket (this includes infants).
Latecomers will only be admitted to the auditorium during a suitable break in the performance as defined by the Front of House staff or if there is no suitable break, until after the interval (if there is an interval). Late admission cannot be guaranteed.
Mobile devices, pagers and electronic equipment must be switched off prior to entering the auditorium.
The unauthorised use of recording and photographic equipment, including mobile phone cameras, is strictly prohibited in the auditorium. We or any third parties permitted by us may take photographs and carry out audio and/or audio visual recordings in or about the venue. By purchasing tickets you consent to you and your party being included in and to the exploitation of such photography or recordings.
Feedback relating to any aspect of a performance should be made to the Duty Manager on the day of the performance.
We reserve the right to refuse admission where we believe the welfare, comfort, enjoyment or security of our audiences may be affected. The Gatehouse also reserves the right at any point to request that ticket holders leave the venue and may take any appropriate action to enforce this right. Reasons for refusal of entry and/or removal from the venue may include (without limitation) late arrival, being (or appearing to be) under the age limit set for the performance, abusive, threatening, drunken or other antisocial behaviour (including smoking in no smoking areas), carrying offensive weapons or illegal substances, or making unauthorised audio, video or photographic recordings. No refunds will be given to ticket holders who are refused entry or ejected from the venue due to their own behaviour.
We reserve the right to move audience members to alternate seats of equal value and to make any necessary changes to the layout of the performance or event.
Pushchairs are not permitted into the auditorium, however they can be stored at our designate Buggy Parks at the box office cloakroom for your chosen performance. Car seats are permitted in the auditorium but must occupy a seat which requires the purchase of a standard ticket.
Drinks sold at our Bar and Café are permitted into the auditorium for most performances in plastic cups or glasses. Cups containing hot drinks must have a lid on. Noisy and/or hot foods are not permitted.
Verbal or physical abuse is not tolerated and may result in service being refused and in extreme cases, your being barred from the venue.
The Gatehouse Bar operates a "Challenge 25" policy. If you look under 25 you will be required to supply the appropriate identification (Photocard, Photo Driving Licence or Passport) in order to be served at the Gatehouse bars.
Alcohol cannot be purchased by or on behalf of any person under the age of 18.
All alcoholic beverages must be purchased from The Gatehouse bars. Any alcohol bought off the premises will be confiscated.
Customers deemed to be intoxicated by staff will be refused further purchase of alcohol.
1. ACCEPTANCE OF TERMS
1.1 Your access to and use of The Gatehouse ("the Website") and any Services referred to in Clause 2, is subject exclusively to these Terms and Conditions. You will not use the Website/Services for any purpose that is unlawful or prohibited by these Terms and Conditions. By using the Website/Services you are fully accepting the terms, conditions and disclaimers contained in this notice. If you do not accept these Terms and Conditions you must immediately stop using the Website/Services.
1.2 We reserve the right to update or amend these Terms and Conditions at any time and your continued use of the Website/Services following any changes shall be deemed to be your acceptance of such change. It is therefore your responsibility to check the Terms and Conditions regularly for any changes.
2. THE SERVICES
The Website may provide communication tools such as email, bulletin boards, chat areas, news groups, forums and/or other message or communication facilities ("the Services") designed to enable you to communicate with others. Unless stated otherwise the Services are for your personal and non-commercial use only.
3. CHILD SUPERVISION
We are concerned about the safety and privacy of our users, particularly children. Parents who wish to allow their children access to and use of the Website/Services should supervise such access and use. By allowing your child access to the Services you are allowing your child access to all of the Services, online booking, chat areas, news groups, forums and/or other message or communication facilities. It is therefore your responsibility to determine which Services are appropriate for your child. Always use caution when revealing personally identifiable information about yourself or your children via any of the Services.
4. PRIVACY POLICY
The Gatehouse Theatre, Stafford is committed to respecting your privacy and safeguarding your personal data.
Our privacy policies explain the basis on which any personal data that we collect from you, or that you provide to us, will be processed by The Gatehouse Theatre. This website is not intended for children and we do not knowingly collect data relating to children. It is important that you read these privacy notices together with any other privacy notice or fair processing notice we may provide on specific occasions when we are collecting or processing personal data about you so that you are fully aware of how and why we are using your data.
For the purpose of data protection legislation in the UK, The Gatehouse Theatre, Stafford is the data controller and is responsible for your personal data.
If you have any questions about these privacy notices, including any requests to exercise your legal rights, please contact our Theatre Manager at the following address:-
Theatre Manager
The Gatehouse Theatre
Eastgtate Street
Stafford
ST16 2LT
Accessibility
We welcome everyone at the Gatehouse Theatre with a genuinely inclusive approach to making sure all our guests have a great visit.
If you have accessibility issues, please let the Box Office know at time of booking, or in advance or your visit, and we will make sure everything goes smoothly. Carers normally receive a 50 per cent discount on tickets, but this depends on individual productions.
For all shows, the most accessible entrance is the ramp via the sliding doors beneath the large window at the far end of the building towards Market Street.
Shows and events in The MET studio are all on the ground floor and allocated spaces can be made available for guests with accessibility issues.
For shows in the Main Auditorium, please speak to our friendly Front of House staff or take the lift to the first floor, where staff should be available to help you.
If you need any further information, please do not hesitate to contact the Box Office on 01785 619080.
We look forward to seeing you soon!